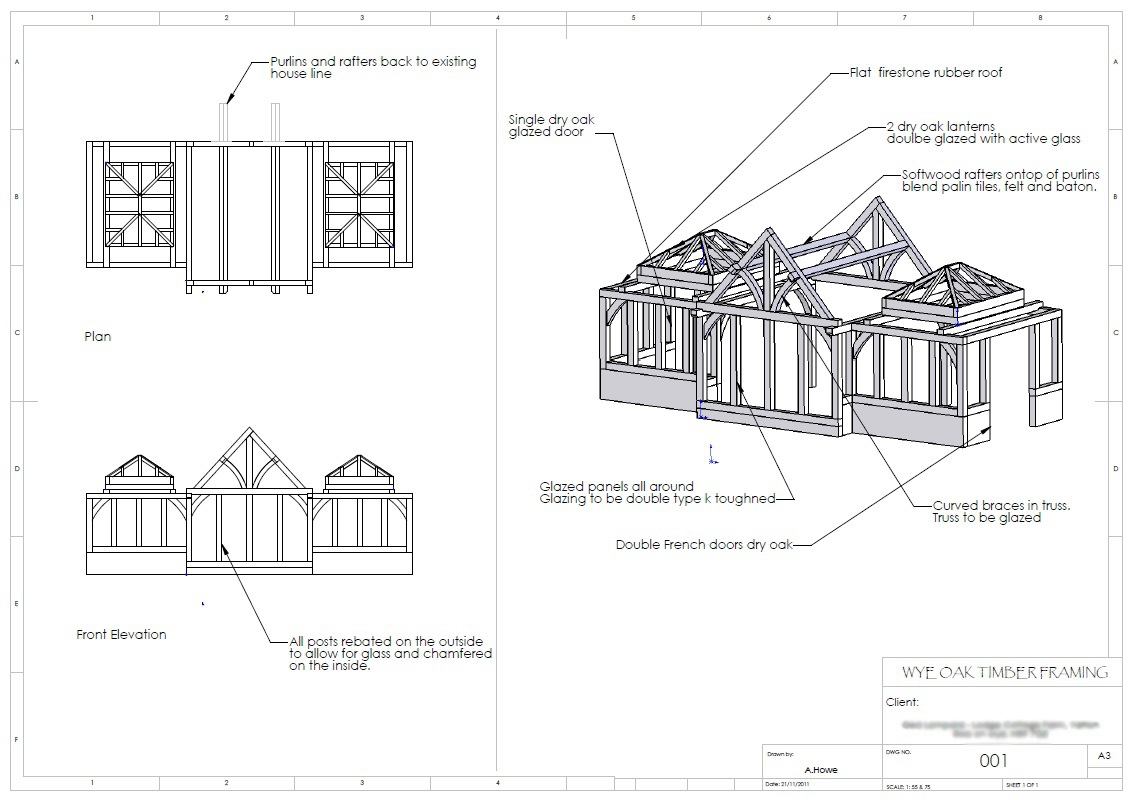 We are happy to work with any architect or planning services.
Bespoke Design is a phrase that is overused these days, but it is practiced by few.  At Wye Oak we use good, original design processes to give you a truly bespoke design.
You may have your own planning and drawings from an architect or self-drawn, we will adapt these and make frame drawings for our oak craftsman to work from.
You may have planning and a rough idea what you want, in which case we will sit down with you and we come up with several designs, including 3d models or 2d CAD drawings, based on your brief or dimensions taking during a site visit or from your planning restrictions.
Maybe you haves no planning, but know what you want?  Just come in for a chat, where we can discuss the look and features you are seeking and come up with a design this way, we will then produce a 3d model so you can visualise what we have previously discussed.
You may not require planning or do not yet want to take a project to the planning stage, but want a design and an idea of costs?  You may have a rough idea of what it is you want, maybe a sketch or it's just a plan in your head, that no problem either.  Just arrange a no obligation appointment or site visit and we can draw up some initial plans and go back and forth until you have exactly what you desire.
Measurements are either taken from architects' drawings, previous planning consent, site visit by Wye Oak or those that you have taken for us.